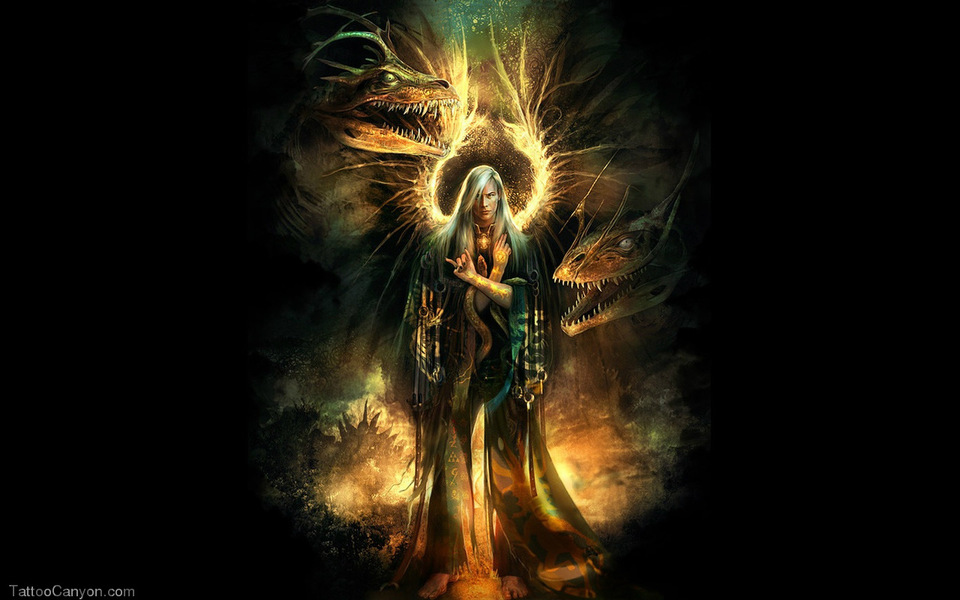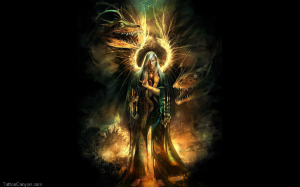 Das Vermächtnis des Drachens (1/4) (The Grey Guardians&Cult of the Damned)
Nach dem berauschendem Fest mit exotischem Speisen und Tränken, erwachen nach und nach die Mitglieder der Gruppe um festzustellen das, das ganze kein Traum war und sie auf großen Kissen lagernd, umgeben von einigen Schönheiten, es vlt. doch ein wenig zu übertrieben haben schien, am Vorabend. Die Tabakwaren und anderen Dinge waren aber auch sehr verlockend, als nicht von ihnen zu probieren. Am frühen Morgen, falls man hier unter der Erde davon sprechen kann trauten sie ihren Augen kaum, als sie einen Barden an der Tafel sitzen sahen, der sich nach ihrem Befinden erkundigte und sie einlud das nächste Mal mit ihm zu teilen, dabei fällt allen die kupferne Strähne in seinen sonst hellen Haaren auf. Kaum das er das gesagt hatte, sprang Kendrick auf den Tisch sammelte sich einige Fleischstücke von den leckeren Spanferkel und setzt sich dann auf einen der Stühle. Die anderen nahmen auch an der Tafel Platz, nur eine Person fehlte, als hätte Televarion die Gedanken unserer Freunde erraten, meinte er nur das sich Zaknafain auf eine kleine Reise begeben hätte und bald wieder zurück wäre. Nachdem unsere Freunde sich an dem Mahl gütlich getan hatten. Pery war so sehr in eines ihrer Bücher versunken, das sie den Aufbruch gar nicht bemerkt, wenn Kendrick sie nicht angestups  hätte.  So machte sich die kleine Gruppe auf zum Tempel, den Kendrick am Vortag schon entdeckt hatte.
Unterdessen wird in der Nähe von unseren Freunden Camilla aus ihren Träumen gerissen, Justin weckt sie auf, weil man einen Eingang zu dem unterirdischem Tempel gefunden habe und man demnächst ihre Hilfe von Nöten sei. Nachdem Camilla ihre Habseligkeiten zusammengeschnürt hatte folgte sie Justin zur Bohrrungstelle, um dort etliche Zwerge und vereinzelt Magier zu treffen.
Unterdessen hatte Zaknafain etliche Milen unter der Erde zurückgelegt, war etlichen Bewohnern die ihm nicht freundliche gesonnen waren ausgwichen und stand letztenendes vor einer großen Steinpforte, wie sie Televarion beschrieben hatte.
Fortsetzung folgt
Das Vermächtnis des Drachens (1/4) (The Grey Guardians&Cult of the Damned)